230€
10:00 a 14:00 — 15:00 a 19:00


5 personas



4,68 metros de eslora
Coastliner 475 sport: fiber boat of great navigation design and quality, with bimini awning, sound equipment, also has a solarium and a refrigerator, diamond upholstery so that it does not burn in the strongest hours of the sun, self-emptying bathtub and 2 pumps bilge, one electric and one manual, color of the boat in black and white.

Length: 4.68m
Beam: 1.97m
Capacity: 5 people
Engine: Yamaha 15CV

In addition, the boat has an anchoring and a snorkel equipment, it also has a ladder for the bathroom, and several lockers for the client to store their objects.
Ver condiciones de cancelación
Si por nuestra parte no se puede realizar la actividad contratada o por circunstancias climatológicas adversas se reintegrará el total pagado por la reserva, y si desea el cliente se realizará un cambio con la fecha más proxima disponible.
Por parte del cliente siendo el que cancela la actividad se reembolsara la totalidad del importe de la reserva hasta 24h antes de la fecha de su pedido.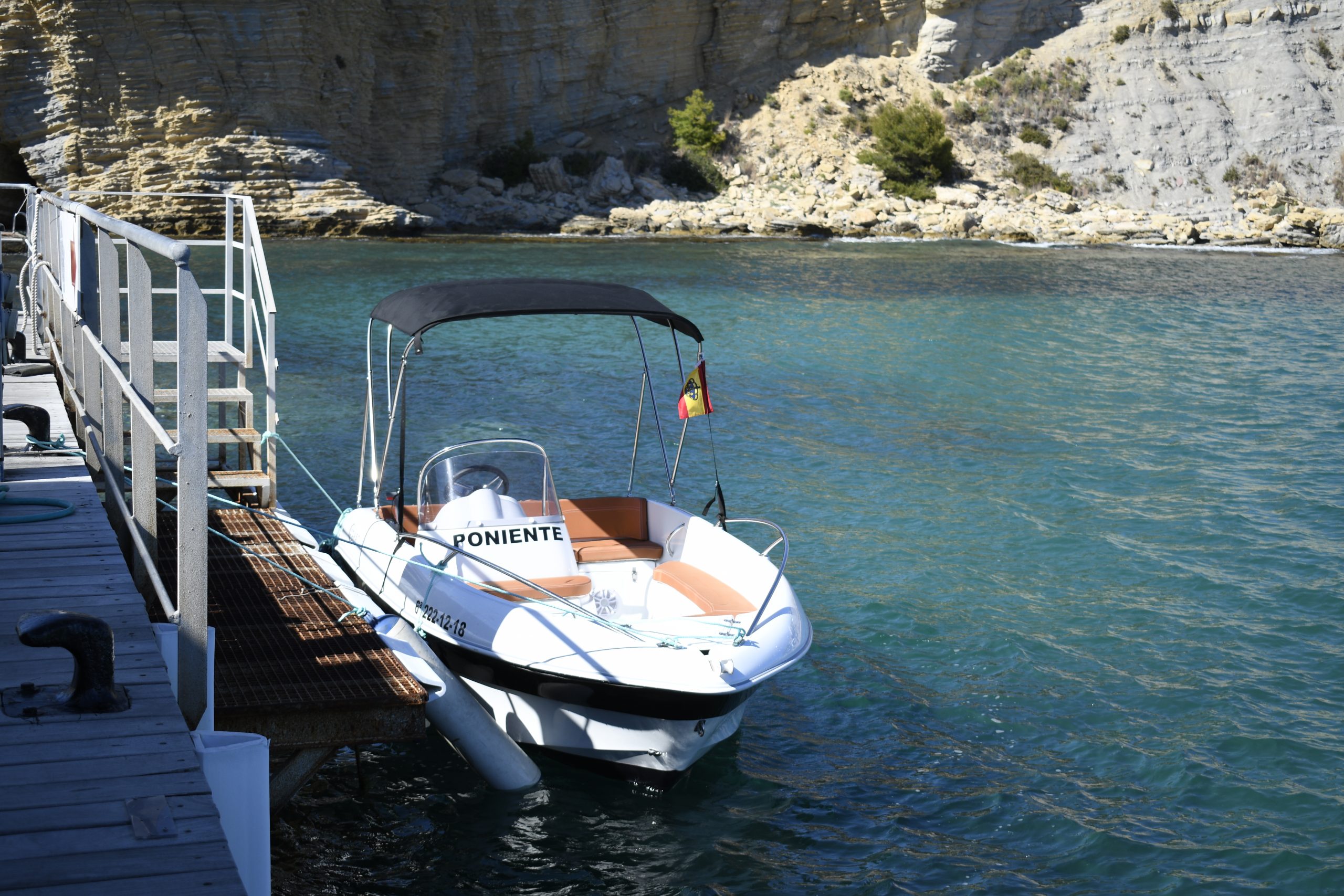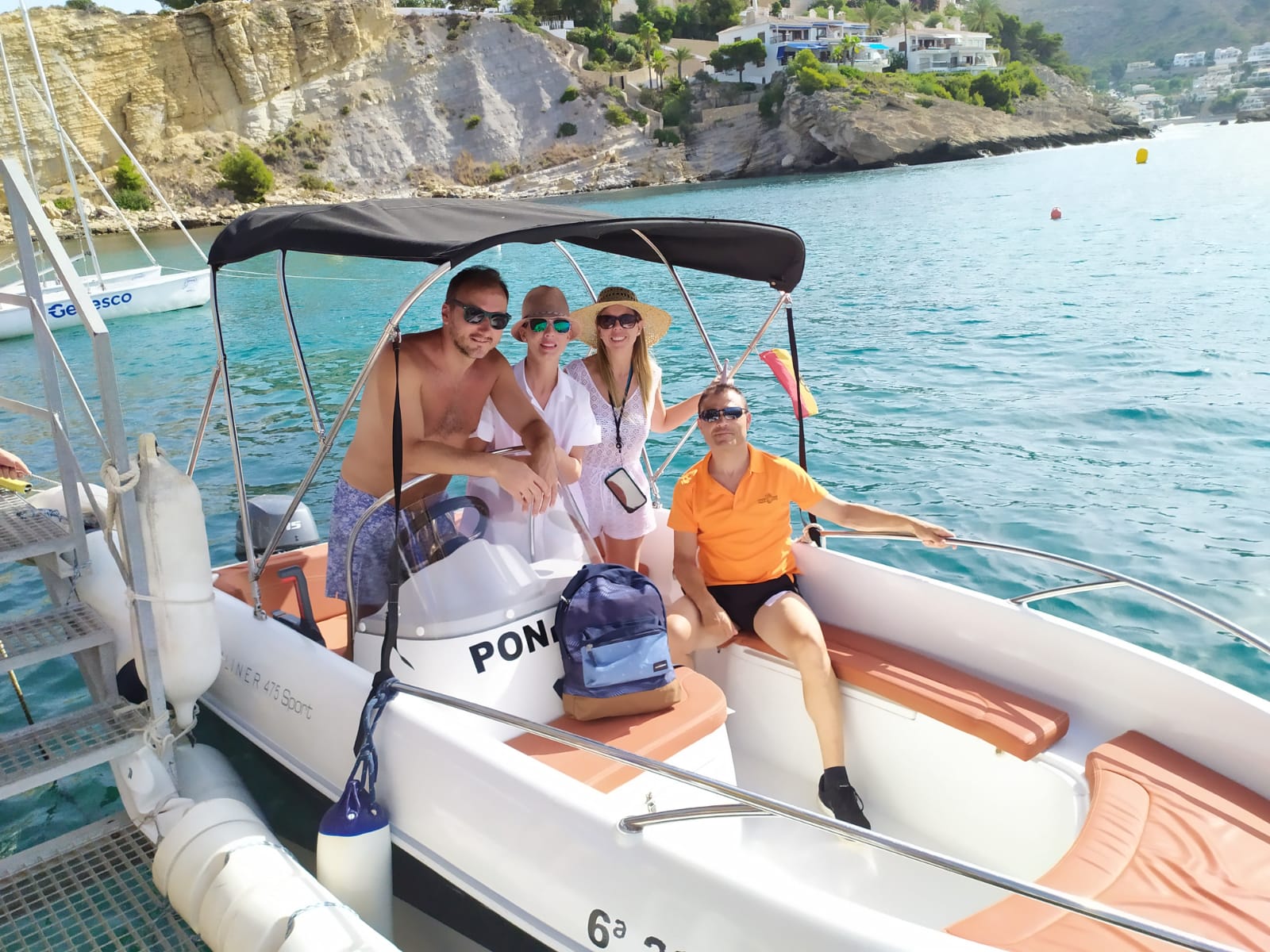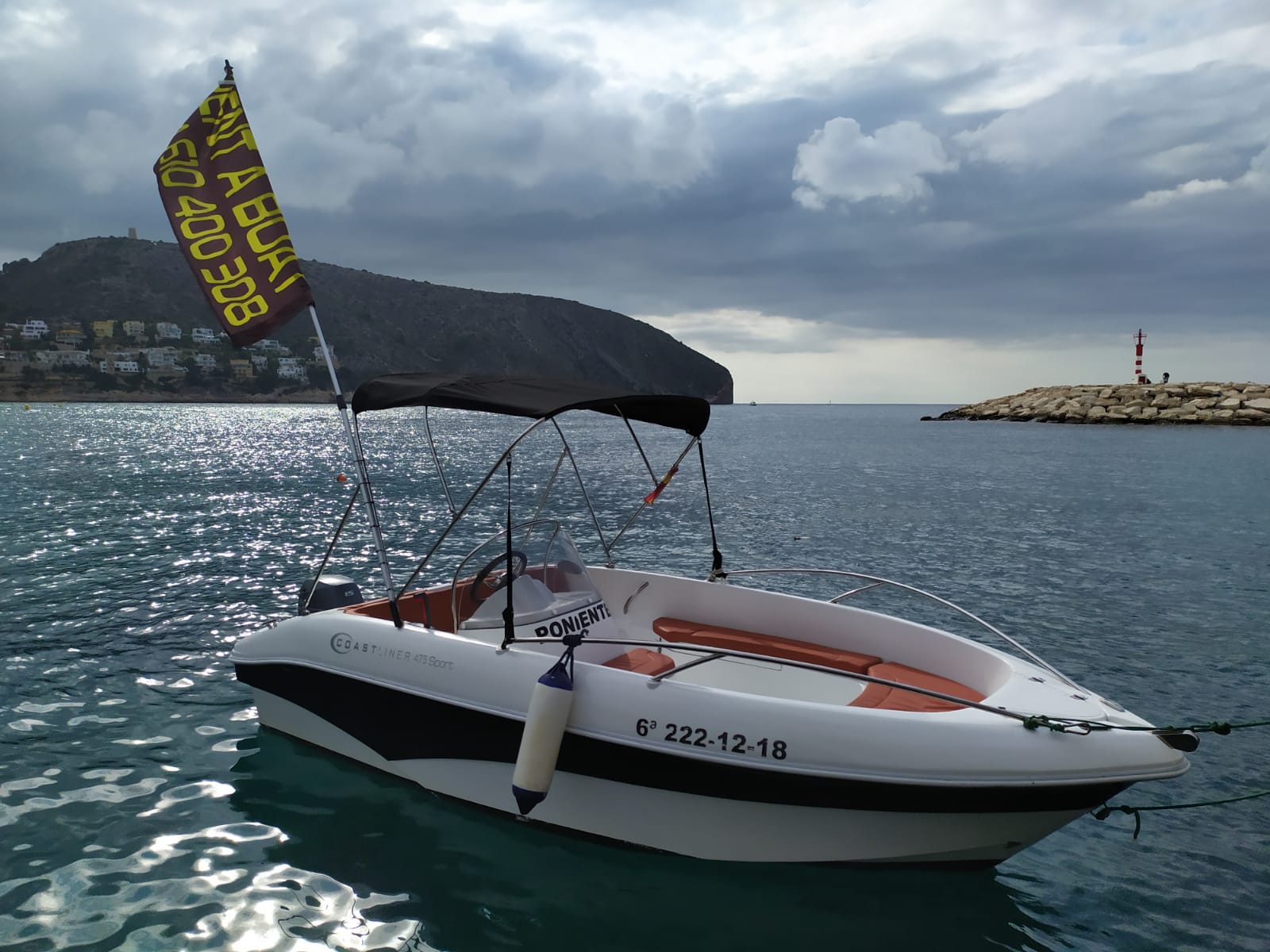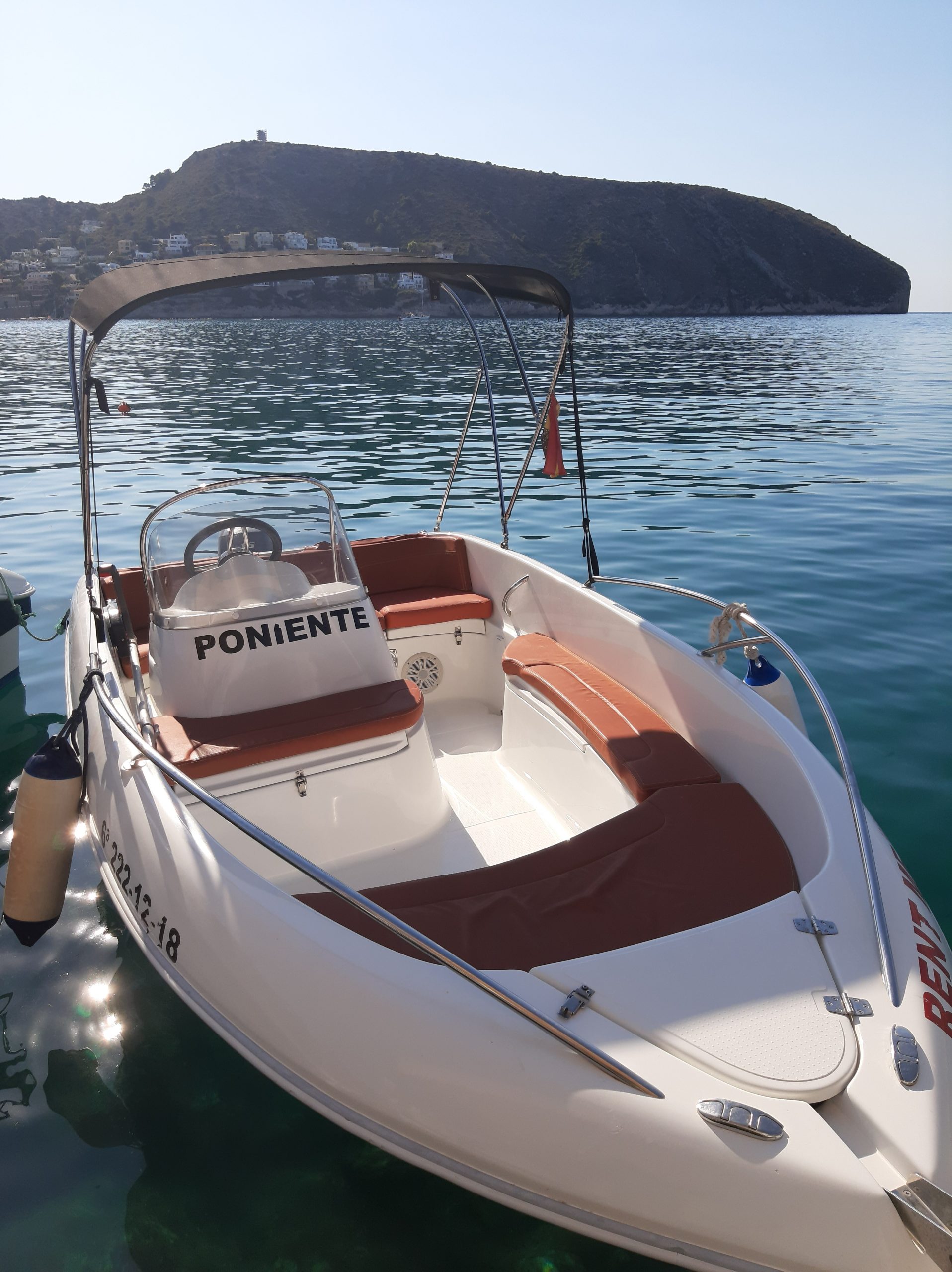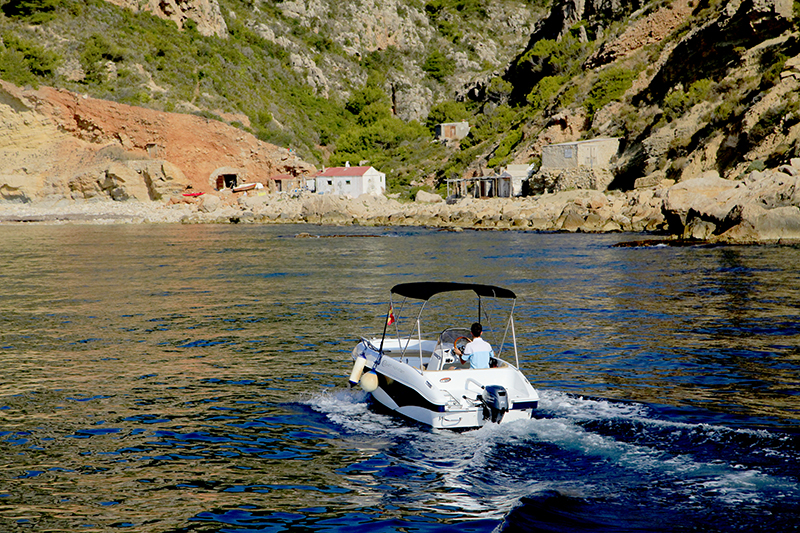 Price of the fuel included

Insurance

Mooring at CN Moraira

Cleaning included
Price of the fuel included

Insurance

Mooring at CN Moraira

Cleaning included
Price of the fuel included

Insurance

Mooring at CN Moraira

Cleaning included