Are you ready for a fight against the most demanding rival? We start.
You are going to measure your strength against the king of the Mediterranean, the great bluefin tuna. He is going to face against more than 300 kg of power to the limit in one of the most beautiful places in the Mediterranean. We are in Moraira with everything that surrounds us. Tuna fishing has been practiced here since Roman times until today. Today it is practiced with different modalities: brumeo, trolling, green stick fishing…
All of them in catch and release and for this we have boats of more than 10 meters in length and with Shimano Tiagra equipment from 50lb to 130lb with which our client will enjoy to the fullest.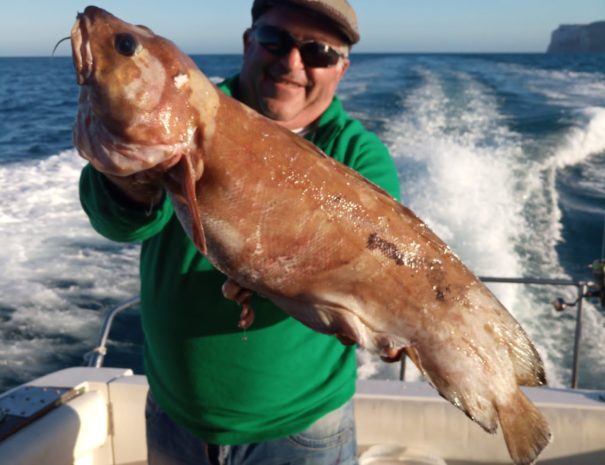 Toque sobre las imágenes para ampliarlas
The human team headed by Antonio Signes, a great connoisseur of the area who has 35 years of experience in fishing, will make your fishing days as successful as possible and the treatment will also be client-friend.
Our team recommends fishing between the end of April and July as they are the most efficient in the area, although depending on the year fishing in September and October is also very efficient. If the fisherman comes with the family, we have a lot of leisure options around us so that they can also enjoy themselves and of course in the region the gastronomic theme is its reference in Spain.
We have an American Fisher-style Faeton Moraga 1040 equipped with a plotter and a 3 kw power probe. For her comfort, she has a shower, toilet, refrigerator and two cabins, being a boat designed in deep V for the Mediterranean and her navigation is extraordinary for these waters. Her motorization is 640 hp to be able to access the fishing point as quickly as possible, which is located between eight and twelve miles from the coast. The boat is equipped with 50-80-130 lb Shimano Tiagra brand equipment. In addition to this, for the «Jigging» fishing modality we have Daiwa Saltiga reels.


+34 610 40 03 08



+34 627 54 15 72



+34 672 309 563
info@morairaboatsadventures.com